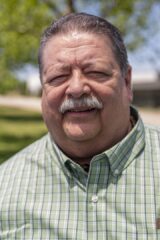 Dennis Micoff
Senior Technical Advisor
405-212-3130
Dennis joined BuildBlock from Arxx where he spent 14 years in the ICF construction business. Dennis has managed more than 600 ICF projects both residential and commercial.
With extensive hands on experience Dennis has been involved with all steps of the ICF process from design, budget, estimation, constructing and training.  Simple projects such as a residential basement, intricate five story motels and large commercial and explosion proof industrial buildings are part of his portfolio.
One of the true pioneers promoting and selling ICFs, Dennis has trained more than a thousand installers, Architects and Engineers. Dennis is committed to educating the general public and professionals alike in the value of building better buildings with ICFs. 
Dennis has worked with engineers and architects on projects throughout the world focused on value engineering, cost effective installation, and superior construction quality.  With over 18 years of increasing leadership roles within the ICF industry Dennis Micoff brings a wealth of knowledge and experience to the BuildBlock team.
Dennis is based in northern Michigan with his wife Julie of 27 years. He has five children, 2 girls and 3 boys who are all nearby in Michigan.