Dustin Cox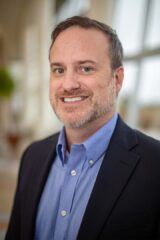 Dustin Cox
Sales Manager
International Sales
Dallas, TX
Dustin Cox is the Sales Manager for BuildBlock Building Systems. He initially joined BuildBlock in June 2009 as the International Sales Executive and still manages the foreign licensing of BuildBlock Building Systems' patents and intellectual property.  In addition to negotiating several foreign licenses for BuildBlock, Dustin partnered in 2012 with local companies in Egypt to establish manufacturing of BuildBlock ICFs in Cairo. He primarily oversees the internal sales team working to grow direct sales, distributors, and national accounts.  Dustin also manages a large network of BuildBlock distributors domestically, national account partner accounts, as well as all BuildBlock export sales.
Dustin has over twenty-five years in sales and sales management experience.  He earned a Bachelor's Degree in Anthropology from the University of Texas at Austin and also studied at the prestigious Uppsala Universitet in Sweden for one year.  Dustin speaks Spanish and Swedish and has spent time living and studying overseas in Sweden, Spain, Belize and Peru.
Dustin's knowledge, experience and deep understanding of both the obstacles and the unprecedented opportunities for ICFs in new markets is invaluable to any company considering building with BuildBlock ICF technology.  His leadership directly contributes to the strength of the BuildBlock team and is the cornerstone of its sales and business development team.
Dustin's favorite pastime is international travel, as he enjoys learning about and relating to other cultures.  Especially sampling the cuisine!
---
---