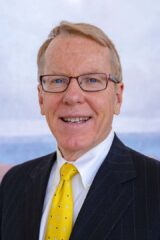 Mike Garrett
Founder
Oklahoma City, OK
405-840-3386
0Mike Garrett is the President and CEO of BuildBlock Building Systems, LLC, a manufacturer of an insulating concrete forms building system and supporting accessories.  The BuildBlock ICF block and related products were developed by Garrett in 2004. A veteran of the residential and commercial construction industry, Garrett became involved with ICFs in the early 1990s. As owner of a construction supply company that distributed several different ICF products Garrett designed a completely new product from scratch.  BuildBlock solved many of the challenges, design, and field problems that were encountered by his customer's needs.
BuildBlock features advances such as an extremely tight interlocking pattern that is fully reversible ensuring the blocks stays in place without extra accessories during the construction and pour process.  The many features in BuildBlock's design resulted in greater profitability to its users, saving time, labor and cost.  Building from that solid foundation Mike developed companion products such as BuildDeck,  BuildLock  Knockdown ICF, and most recently, GlobalBlock the all foam ICF.
Mike has three passions in life: his family, his work and business ventures such as BuildBlock, and flying. He is married to his wife Pam of 35 years and has three children, Christin, Elizabeth and Micah along with 9 grandchildren.  He is a licensed commercial and instrument rated pilot and has built 4 experimental aircraft and consistently flies two of them today.
BuildBlock has been one of the fastest growing ICF companies in North America since its inception. Today, with 13 manufacturing locations in North America and several foreign licensees around the world, BuildBlock is poised to continue this rapid growth and will be instrumental in the housing and commercial construction industries.
Garrett is a partner along with his two brothers and two nephews in his families' core business Garrett & Company which was established by his grandfather Otis Garrett in 1915. His families businesses are involved in the following industries.  (Oil and Gas, property and land development, single and multi-family construction, commercial warehouse property leasing, farming operations, and manufacturing of building materials and drilling pumps/equipment.)
Mike is a graduate of Oklahoma State University with a Bachelor of Science degree in business and public administration and a member of the Sigma Alpha Epsilon fraternity.