"The BuildBlock ICF Engineering Center puts all of the engineering resources you need for your projects in one location."
Designing & engineering projects with ICFs is no different than a poured concrete wall. In practice ICFs deliver stronger cured concrete and more precise rebar placement.
BuildBlock Insulating Concrete Forms (ICFs) are the strongest and most energy-efficient building material available today. ICFs are used to build homes, schools, churches, and other commercial buildings. Choosing ICFs for your next construction project means saving money every month and feeling secure in your home. 
BuildBlock provides a variety of engineering resources to make building with BuildBlock ICF products simple and straightforward.
BuildBlock ICFs are precision-manufactured foam panels with embedded insulated studs that form a double insulated reinforced structural concrete wall. The sandwich of dense foam insulation combined with reinforced concrete delivers the ultimate in disaster resilience, fire protection, and energy-efficiency. Below you will find several engineering resources including BuildBlock Prescriptive Engineering, BuildDeck Engineering, BuildBlock Swimming Pool Engineering, legacy US and Canadian Engineering Tables, and GlobalBlock Engineering Tables.
Engineering Quick Links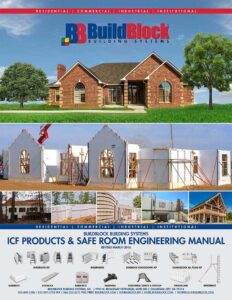 The BuildBlock Engineering Manual extends prescriptive and safe room engineering for greater wall heights above and below grade as well as design for FEMA 361 compliant safe rooms.
BuildDeck Floor & Roofing Decking System is a stay in place form used to construct a solid monolithic insulating concrete floors, pitched or flat roof decks, and safe rooms.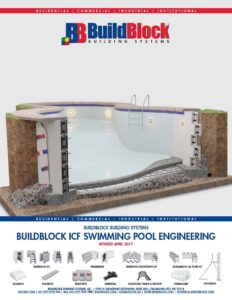 The BuildBlock ICF Swimming Pool Engineering provides prescriptive requirements for in-ground and above-ground reinforced ICF swimming pools.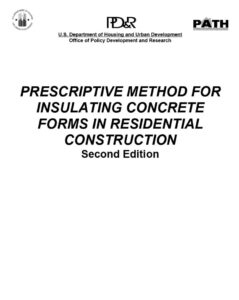 The Dept. of Housing an Urban Development Prescriptive Method contains universally accepted engineering for residential structures adopted into the IRC and IBC.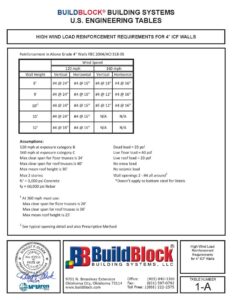 The legacy US & Canadian BuildBlock ICF engineering tables are provided. These tables have all been integrated into the BuildBlock Engineering Manual.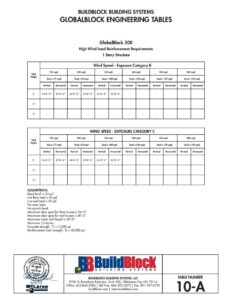 The original GlobalBlock All Foam ICF engineering tables are provided. These tables have all been integrated into the BuildBlock Engineering Manual.
HOW TO BUILD WITH BUILDBLOCK ICFs?
Find Installation Manuals, Product Information, CAD Details, BIM Models, Engineering, Product Testing, Code Approvals, Specifications, Research, White Papers, and more!
WHAT CAN I BUILD WITH ICFs?
ICFs can be used to build any structure and nearly any design.