"Building with ICFs decreases your utility bills 40%-60% each month and makes your home quiet, comfortable and disaster resistant."
BuildBlock Insulating Concrete Forms (ICFs) are the strongest and most energy-efficient building material available today. ICFs are used to build homes, schools, churches, and other commercial buildings. Choosing ICFs for your next construction project means saving money every month and feeling secure in your home. 
LEARN MORE ABOUT RESIDENTIAL ICF CONSTRUCTION
Review the brochures and guides below to gain a better understanding of the benefits of building and designing with with ICFs. Comfort, safety, disaster resilience, reduced costs and increased energy efficiency are ust a few of the many every day benefits of an ICF home.
Quickly step through the basic steps in ICF construction. This short article will show you what to expect, start to finish.
The BuildBlock Howto Section breaks down much of the ICF construction process. Not just an online installation manual it expands into tips, tricks, and techniques to make your ICF project simple and straightforward..
Learn how to quickly estimate the number blocks necessary to build your project. Download the BuildBlock Estimate Tool and other resources today.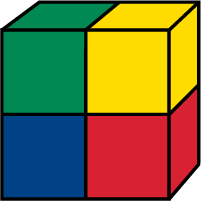 Free BuildBlock Online ICF Training Courses Available Now!
Residential Construction with ICFs
September 14, 2016