"Anyone can build with BuildBlock ICFs."
BuildBlock Insulated Concrete Forms are easy to build with regardless of your construction experience. With a small amount of training, volunteers are able to build quickly, efficiently, and safely. The finished structure is incredibly strong, energy efficient, and will last a lifetime.
Leaders, homeowners, and volunteers get the satisfaction of building a home that far outperforms any other, all at a price point that is lower than traditional building materials.  
Get to Know BuildBlock Insulated Concrete Forms
What are ICFs? 
Insulating Concrete Forms (ICFs) are hollow foam blocks which are stacked into the shape of the exterior walls of a building, reinforced with steel rebar, and then filled with concrete. ICFs combine one of the finest insulating materials, Expanded Polystyrene (EPS), with one of the strongest structural building materials, steel reinforced concrete. The result is a wall system of unmatched comfort, energy efficiency, strength, and noise reduction.
Upfront and Long Term Benefits
BuildBlock ICFs are lightweight and easy to stack making it simple for builders of any skill level to work with. The finished home drastically out performs any structure built with traditional, wood framed construction. With a little guidance, practically anyone can build with BuildBlock. The homeowner will enjoy all of the benefits that come with living in a strong, safe, energy efficient insulated concrete home.
See It In Action 
BuildBlock has partnered with several organizations to build life changing homes and structures for families and communities.  Visit our blog to read the story of several recent ICF Habitat for Humanity builds. Nothing tells the story of BuildBlock better than the testimonials of people who have built with the product and lived in our homes.
"Working with ICFs feels unique. Volunteers are able to accomplish a lot in a short amount of time. It's very gratifying at the end of the day to know that you've laid the foundation or built the walls for a home."
-Niki Schillerstrom, Community Relations Director
Habitat for Humanity- Sioux Falls, SD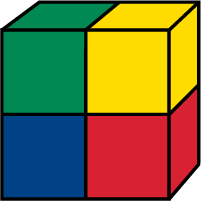 Free BuildBlock Online ICF Training Courses Available Now!
HOW CAN WE HELP?
Is your branch of Habitat for Humanity looking to embrace the benefits of BuildBlock ICFs on your next project? Fill out the form below and we will contact you with information, resources, and discounted pricing.
See educational videos, how to features, product information, and project tour videos
to help you better understand how to build your project and experience the possibilities with BuildBlock ICFs.
Introduction to BuildBlock ICFs
Learn more about building with Insulating Concrete Forms, BuildBlock ICF products, design options, and solutions for your entire ICF project.
The Darga Residence
This unique residence was built on the shores of Lake Michigan using BuildBlock Insulating Concrete Forms (ICFs). See how BuildBlock's unique features made it possible to place this home close the water in challenging terrain with maximum energy efficiency and an airy open style.
BuildBlock Basements
This video takes you through a pre-prour review demonstrating wall stacking strategies for your basement or first floor walls. See each step with tips and suggestions for your project.
Experience more educational videos, project tours, and more on our Youtube Channel!
Habitat For Humanity
July 21, 2017